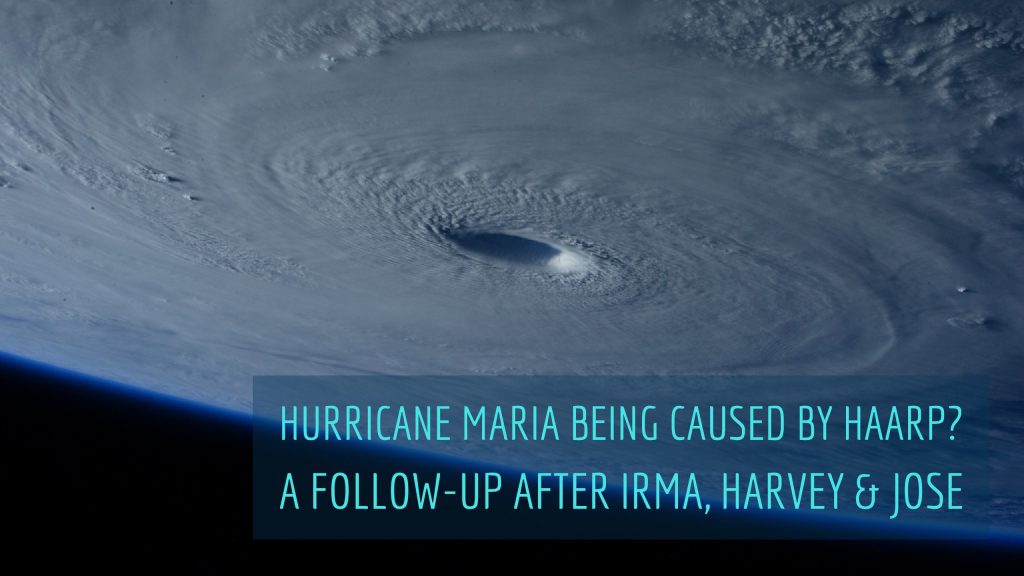 In this clip from our show 'Believe', we discuss "World News."
"Hurricane Maria Being Caused by HAARP? A Follow-up After Irma, Harvey & Jose"
• After the major destruction of Hurricane Harvey in Texas and Hurricane Irma in Florida and in the Caribbean, people are preparing for the next two in store.
• The United States has never been hit by two Category 4 or stronger hurricanes in the same season.
• Could it be the government program HAARP pulling the strings behind these natural disasters?
Hosted By: Vanessa Jacob
…we hope you enjoy! Leave a comment below!
It really helps us when you subscribe on iTunes! Click here to go to our show page and click "Subscribe":

If you have an Android phone, you can "Subscribe" & Download on Stitcher!

Audio Download: Download this episode (right click and save)