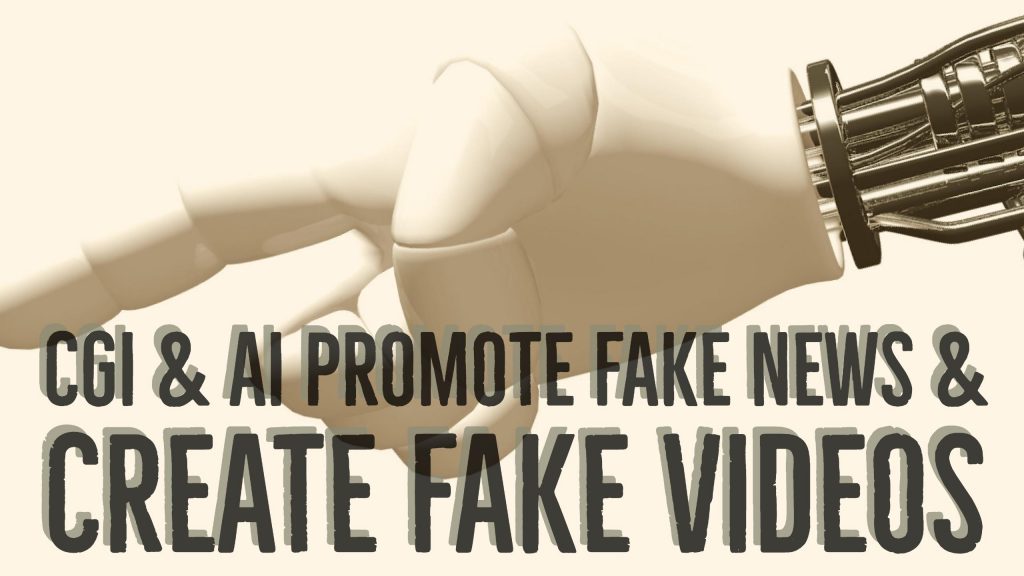 In this clip from our show 'Believe', we discuss "World News."
"How CGI & AI Promote Fake News & Be Used to Create Fake Videos"
• You should be wary of fake video footage.
• the U.S. government and mainstream media have created fake terrorist videos to support an ongoing propaganda model.
• Technology is rapidly advancing, and we're now at a point where computers can generate extremely realistic videos of specific people talking, so much so that you'd likely never know the difference between a real video and a fake one.
• How can CGI and AI create fake videos?
• Researchers from the University of Washington created a new video, titled "Synthesizing Obama," using AI to produce a fake video of former President Barack Obama speaking.
…we hope you enjoy! Leave a comment below!
It really helps us when you subscribe on iTunes! Click here to go to our show page and click "Subscribe":

If you have an Android phone, you can "Subscribe" & Download on Stitcher!
Audio Download:<Download this episode (right click and save)
How to Support Believe:
#1) "Subscribe" to our Youtube Channel here: The Official Believe Youtube Channel
#2) "Like" our Facebook page here: http://facebook.com/believelovesyou
#3) "Follow" us on Twitter: http://twitter.com/believelovesyou
Thank you! We live to serve you & help you succeed! You are our community and we look forward to meeting you!