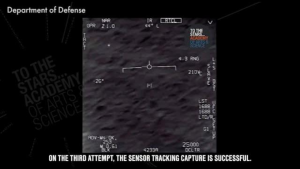 In this Episode:
1) [Our Universe] Pentagon UFO Disclosure: Luis Elizondo on Fox News w/ Tucker Carlson – To The Stars Academy & Tom DeLonge
2) [Our Universe] Elon Musk SXSW Mars Spaceship News, Jeff Bezos Pledges Billions to Explore Space & Moon's New Phone Network
3) [World News] CNN's Erin Burnett Says Trump a "Great President" Regarding Kim Jong Un & North Korea
4) [World News] President Trump Confirms Gary Cohn a "Globalist" – Alex Jones Vindicated?
Hosted by: Nicholas Upchurch
…we hope you enjoy! Leave a comment below!
It really helps us when you subscribe on iTunes! Click here to go to our show page and click "Subscribe":

If you have an Android phone, you can "Subscribe" & Download on Stitcher!

Audio Download: Download this episode (right click and save)