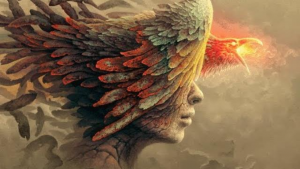 In this Episode:
1) [World News] Sweden's Welfare for "Those Married to Children" & Canada Outlawing the Words "Mother & Father"
2) [World News] Israeli-Palestinian Peace Talks Alive Because of Jared Kushner, President Trump's Son-in-Law
3) [World News] George Clooney Praises President Trump Over Peace Efforts with North Korea's Kim Jong Un
4) [World News] China's Artificial Intelligence (AI) Can Clone Your Voice After Listening Briefly
5) [Our Universe] Pope Francis Says There's "No Hell", Thomas Campbell, Linda Moulton Howe & The Holographic Universe
6) [Our Universe] President Trump Says US Will "Go To Mars" & Calls for a "Space Force" Military Branch
7) [Our Universe] Will Smith "Dates" Sophia, the Artificial Intelligence (AI) Humanoid Robot
8) [World News] President Trump Chooses Peace Again – US Pulling Out of Syria & Ending War
9) [Health & Wellness] Scientists Destroy Cancer Tumors with Sound Waves & Frequencies – Rife Machine Reborn?
Hosted by: Nicholas Upchurch
…we hope you enjoy! Leave a comment below!
It really helps us when you subscribe on iTunes! Click here to go to our show page and click "Subscribe":

If you have an Android phone, you can "Subscribe" & Download on Stitcher!

Audio Download: Download this episode (right click and save)
How to Support Believe:
#1) "Subscribe" to our Youtube Channel here: The Official Believe Youtube Channel
#2) "Like" our Facebook page here: http://facebook.com/believelovesyou
#3) "Follow" us on Twitter: http://twitter.com/believelovesyou
Thank you! We live to serve you & help you succeed! You are our community and we look forward to meeting you!