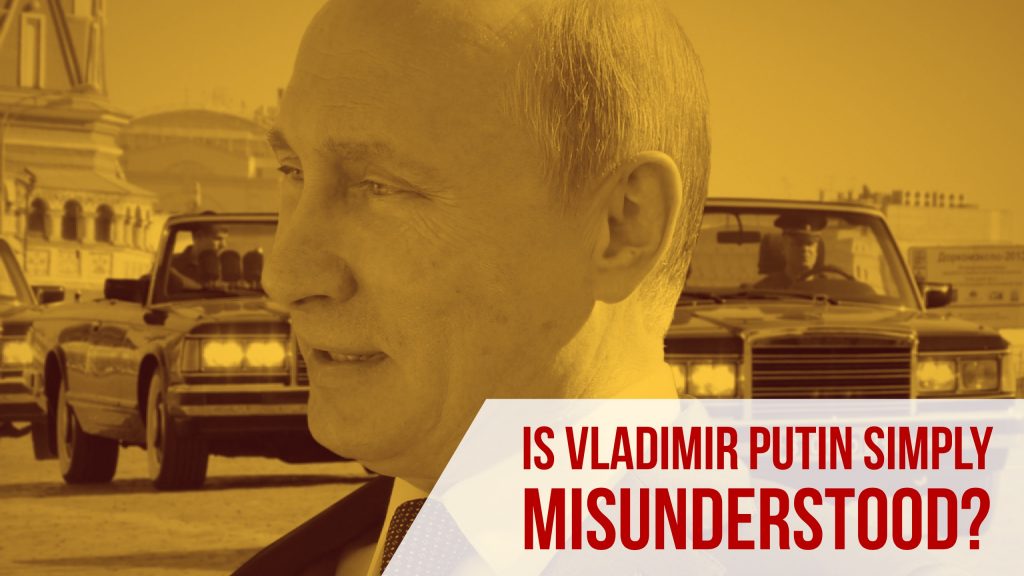 In this clip from our show 'Believe', we discuss "World News."
"Is Vladimir Putin Simply Misunderstood? Why We Should Focus On Love & Understanding"
• Vladimir Putin has been in American media headlines since the 2016 election.
• Since then, lies have been spread leading to a general distrust or disfavor of Putin.
• Why is this though? How? When most of us don't really know much about him?
Hosted By: Vanessa Jacob
…we hope you enjoy! Leave a comment below!
It really helps us when you subscribe on iTunes! Click here to go to our show page and click "Subscribe":

If you have an Android phone, you can "Subscribe" & Download on Stitcher!

Audio Download: Download this episode (right click and save)